Pale yellow wine with green notes. Complex, fresh, aromatic, highly mineral with a pleasant fruity character. The smell is dominated by citrus fruit with perceptible aromas of pineapple and grapefruit. Delicate wine with distinctive acidity. Harmonious on the mouth, mineral, with a citrus taste. A long and very pleasant finish.
TWO PEAKS SAUVIGNON BLANC
New Zealand
Classic wine from New Zealand, a promised land for sauvignon blanc, light yellow glittering colour with green notes. Fancy wine with strong fruity aromas, from a vine variety tasting of gooseberry, melon, grapefruit or passionfruit. Soft and etheral, with a refreshing finish.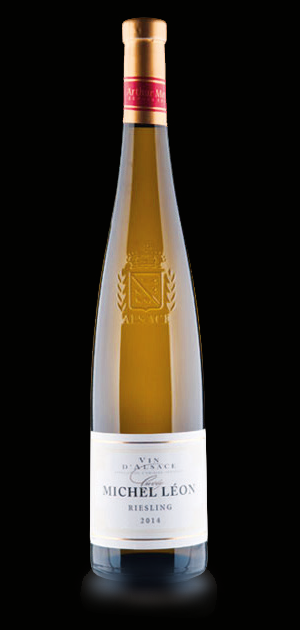 MICHAEL LEON RIESLING
France
Fresh and citrus fruit aroma on the nose, with distinctive minerality. Dry on the mouth with noticeable residual sugar. Refreshing acidity and a long and pleasant finish make a nice.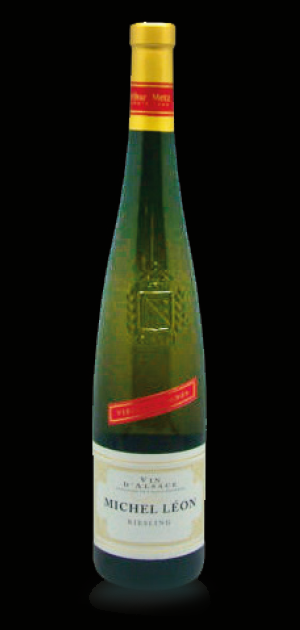 MICHEL LEON GEWURZTRAMINER
France
Dry but very mature and aromatic wine from Alsace made from the old gewurztraminer variety of vine bush. Characteristic for the variety on the nose, filled with distinctive aromas of rose and lychee. Full on the mouth, aromatic, with a significant hit of ripe fruit and white flower elements. Delicate mineral notes noticeable in the finish.
WINNICA TURNAU SOLARIS
Poland
Clear, glittering wine with a pale yellow colour. The initial scent impression brings a pleasant fruity aroma, evolving towards fresh bananas and pears. Distinctive and spicy on the mouth, with high acidity and strength, with mild residual sugar.
CHABLIS GRANDE RESERVE CALVET
France
This wine comes from the famous vineyards in Burgundy. Characteristic citrus fruit aromas on the nose and mouth, supported with distinctive minerality. The accentuated acidity adds to the wine's freshness.