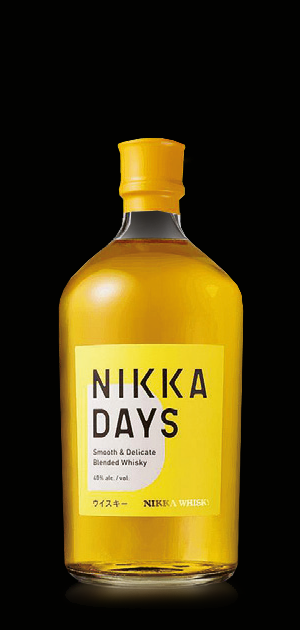 Delicate composition of grain whisky and delicately peated single malts. The whisky is composed of a few dozen distillates. Aromas with subtle notes of apricot, peach, elderberry flowers, orange and honeysuckle, as well as a bit of pepper and oak accents. Smooth and fruity on the mouth, stronger accentuated grain notes, toffee, roasted nuts and vanilla.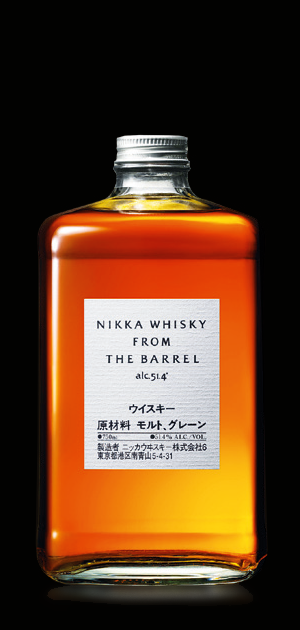 NIKKA FROM THE BARREL 51,4%
A blend composed of nearly one hundred different kinds of whisky: single malt from Miyagiko and Yoichy and grain whisky made of corn. Maturing in bourbon barrels, sherry butt, new American oak barrels and refill hogshead. Bottled with higher strength, full of aromas of lilies, apricot, cloves and leather with perceptible notes of spices, oak wood, caramelised apples and ripe peaches, with a long finish with a slightly salty note.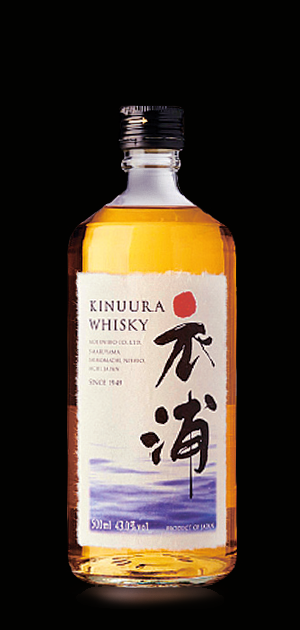 A fairly long tradition of making whisky was inspired by the Japanese fascination with the West. Drinks from Japan are excellent, and the Japanese produce them with their typical perfectionism. This is how Kinuura was created - lightweight but exuberant whiskey, like a breeze over calm sea water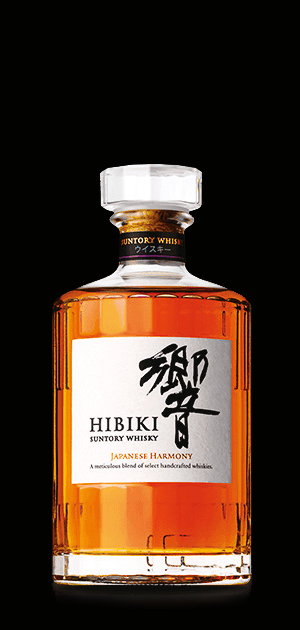 HIBIKI JAPANESE HARMONY BLENDED 43%
For the Japanese, Hibiki is the synonym of harmony. The sweet fruity and floral aroma combined with the natural strength of oak wood creates a distinguishable full-structured whisky. The 24 facets of the bottle design symbolise the ancient "Sekka" tradition referring to the Japanese calendar which contains 24 seasons.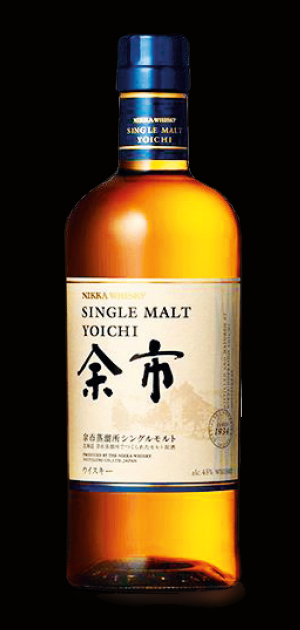 Whiskey with a copper gold colour, the smell of which is reminiscent of almond cream and fresh fruit with aromas of oak, cinnamon and peat which add to its depth and distinctive character. Crisp and fresh, with aftertaste of bell pepper, nut shell and perceptible peat, with a simple, distinctive oak wood and slightly salty finish.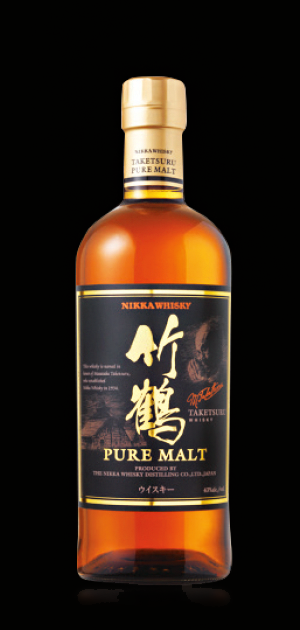 TAKETSURU PURE MALT NON AGE NIKKA WHISKY 43%
Created for the first time in 2014, it is a composition of whiskies from the Yoichi and Miyagikyo distilleries, maturing for approximately 10 years in different types of barrels. The high content of distillates from Miyagikyo in the blend gives it a fresh and fruity character, while it owes its mature aromas to maturing in barrels used previously for sherry. It is a shade of gold with pink highlights with an enchanting, fresh and fruity aroma. Noticeable fresh peaches and grapes complemented by almond cake, sponge cakes and raisins. In addition, we can find hints of malt and citrus fruits (mandarins) as well as a bit of verbena and camomile. We can taste coffee, liquorice, oak and tobacco as well as the delicate hint of peat smoke.